Upcoming Events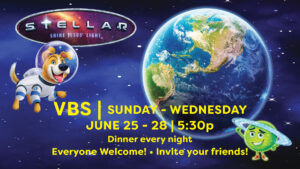 Click Here to Sign Up:
We have several Sunday School classes that start at 9:30am. You can check under our Ministries tab for more information on each class.
Our Sunday service is from 10:30am-11:30am.
Our Sunday night service is from 6:00pm – 7:00pm.
*The months of June and July Sunday night services will be held via YouTube and will be available at 6:00 PM
We have Wednesday night dinners cooked by our Sisters Kitchen with a different menu every week. It is free for first timers and after that it is $5 per person or $15 max per family. We start serving dinner at 5:30pm.
Our Wednesday night service takes place at 6:30pm after dinner.