Join us!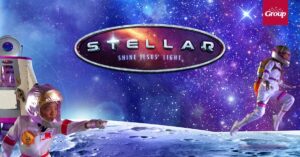 Vacation Bible School
Christ suffered for our sins once for all time. He never sinned, but He died for sinners to bring you safely home to God.
He suffered physical death, but He was raised to life in the Spirit.
Weekly Updates and Messages:
Good afternoon, West Meade Family!
Summer is almost here and our church calendar is filling up. This week we will honor those who have made the ultimate sacrifice for our country. I hope you're able to join us.
There are some other reminders for this week.
* Session meeting is Tuesday, May 23 @ 6:00 p.m.
* Bible study will be this Thursday, May 25. We will have an 11:00 a.m. women's session and a 6 o'clock session for both men and women. A meal will be served at both. This will be our final Bible study until next fall.
* Our church policy is to cancel Sunday evening services on holiday weekends, so there will be NO worship service this Sunday night. Please enjoy this time with your family.
* Reminder: Women's Meeting on June 6 @ 6 p.m.
Please lift up those on our prayer list. If you have other concerns, please let me or Joann know so we can include them on our list.
We're Hiring!
We are now hiring a NextGen Pastor.
This will be a full-time position, focusing on children from birth up to young adult.
If interested in more information, please email and send resume' to waggonersm@outlook.com.
VBS Sign Up
Located at:
West Meade Fellowship, 277 Old Hickory Blvd, Nashville, TN