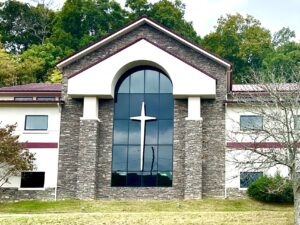 WELCOME TO
WEST MEADE FELLOWSHIP
Jesus cares about you and you need to know that! At West Meade Fellowship, our goal is to help you understand God's plan for your life. When you live your life as a devoted follower of Jesus, you are living your fullest and most complete life! As a church we want to connect you with other followers on the same journey, and we want to provide weekly worship services that you can hear, see, and live out the Word of God!
God is doing exciting things at West Meade Fellowship!
Learn more about what's going on at our church! We have exciting things going on here as we expand our ministry through our Next Generation! This includes babies through college age and new believers of all ages.
We have seen God's hand in every detail as we seek what's next for West Meade Fellowship according to His plan. You're invited to be a part of West Meade Fellowship as we grow into the future!